When remodeling, confidence and peace of mind directly relates to your planning.  Here are ten steps to proper planning that will make your home remodel project move with ease, physically and mentally. 
1. Plan and draw your dream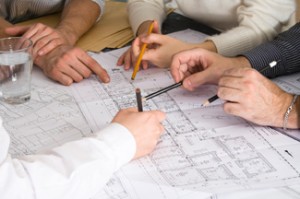 You first want to put everything on paper that you can.  You may have your vision mapped out in your head perfectly.  However, this may not be practical or pose some unforeseen issues that need to be taken into consideration.  Architects can be expensive and conveying your vision verbally can be complicated and waste time and money for designs that don't satisfy you. when you have had time to see it on paper and visualize it in reality.  This means creating a vision of your remodeling ideas and putting it on paper.  For those that are less inclined to draw it out, a simple design program can help you visualize your project.  If you are closing off a space think about traffic patters that you are creating.  On the same end a large addition could affect your curb appeal or bring unwelcome contrast to a smaller room.
2. Get ideas from other people
No matter how unique your ideas are, there is a strong chance it has been done before.  The benefit of this is that you can learn from the mistakes of others.  This can also give you inspiration and expand your design pallet to something that exceeds your original dream.  A number of websites have home improvement ideas, pictures, live chat rooms, message boards and reply forms that give you the ability to ask questions and get feedback.
3. Make a budget and stick to it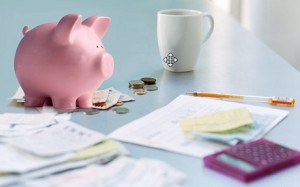 Making a budget is critical; dreaming up ideas to be crippled by the reality of your budget can be depressing.  Make your budget prior to any plans or serious brainstorming to avoid any letdowns.  Don't overstretch yourself with finances; you want to have reserves for any unforeseen trouble.  Make sure to factor in possible rate increases if you're using a credit card or home equity loan for your home improvement.  Lastly, you want to have some reserves or a cushion for unforeseen costs.
4. Plan for the future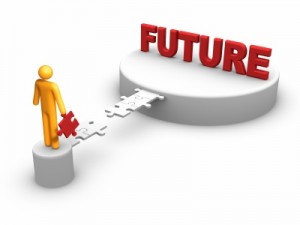 Allot of people sell themselves on home remodels under the pretense that it "pays for itself" when you sell the home.  Market conditions come and go as many of us have experienced over the past few years.  If you're not immediately selling your home don't bank on future market conditions to recoup your expenses.  An excessive remodel can price you outside of your neighborhood making it difficult to pull market comparables complicating financing for your prospective buyer.  Additionally, if your home is a historic home a remodel not done right can actually decrease the value.  Lastly, bear in mind your families future needs and how they might differ in the near future.  A growing family could render your upgrade impractical or your home too small, while a new job might force you to move simply due to distance.
5. Choose your team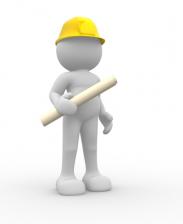 If you don't plan to complete the entire remodeling project by yourself, then you'll need to hire help.  When searching for contractor you want to make sure they are qualified, licensed and properly insured.  Find out how long they have been in business and what their standing is with the better business Bureau and the National Association of the Remodeling Industry (NARI).  You can also check on Yelp and Google them for additional customer feedback.  Contractors with many positive reviews and extensive credentials can make your project go with ease, while a less qualified (less expensive) contractor might not completing your job on time, to your standards and you could end up budget in the end.
6. Negotiate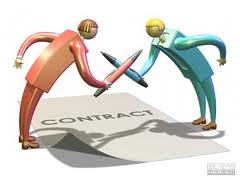 Service industries like remodeling are competitive and you can take advantage of this.  Negotiate everything up front.  In addition to price, make sure everyone agrees to on the time frame the work will be completed, the penalty if overdue and the materials that will and will not be used.  A verbal agreement could end with an over budget project you can't afford ending with a lien on your home or worse.  Despite the company's reputation get everything in writing and make sure it is signed and notarized.
7. Get Permission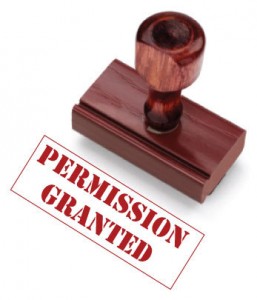 In the majority of communities, a legal permit is required before you make structural changes to your home.  To assure that the remodeling project meets local building codes and safety regulations you will need to get a building permit.  Historic districts may require additional guidelines regarding your area.  A general contractor should be aware of what permit is needed in your area, but smaller businesses might require you obtain your own permit.  Don't forget to check with your HOA if you have one.  You can read your covenants, conditions, and restrictions (CC&Rs) or call your HOA office.
8. Plan For Problems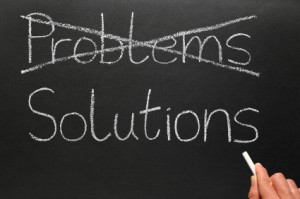 This may be a harder one to swallow than others, but being prepared will give you piece of mind.  In addition, if something goes wrong you will be prepared to effectively manage the situation to produce a positive result.  A rule of thumb is the large the project the more potential problems.  There could be delays, miscommunication, equipment breakdowns, supply shortages even contractors or workers quit.  Make the rules of you home clear such as where to park, bathrooms to use, water to drink, trash, where to store their equipment.
9. Protect Your Valuables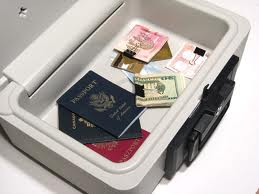 Everyone is not a thief but that doesn't mean that can't knock over an expensive painting or a nice piece of china.  Remove everything that in direct traffic and make sure cover any flooring such as hard wood floors to prevent stains or scratches.  It would be wise to not leave valuables lying around such as your wallet, watch or ring.  If your going to be gone from the home make sure and secure valuables in a safe or remove from home.
10. Enjoy Yourself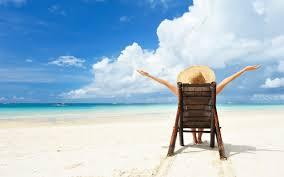 If your kitchen or bathrooms are being remodeled plan your necessities and how you will live while this is being remodeled.  Plan some ways that you can enjoy yourself if things start to become stressful.  Stay at a friend's house, go to the park catch some fresh air. You may also want to get a massage or rent a room at a nice hotel or even go on vacation.  Remember you earned it!